---
Donal Lynch shows
---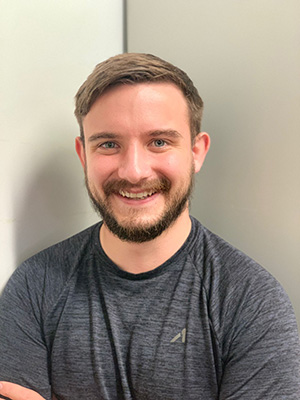 I first started dipping my toe in the proverbial radio ocean around 5 years ago when I was a regular guest on Spirit Radio's night show! After a short stint of presenting Saturday magazine, I've been the active presenter of The Morning Show since July 2021. I really love hearing the stories of guests on the show and am enlightened every day by their diverse experiences and thought-provoking worldviews.
I'm a total homebird and have lived in Dublin my whole life. One of these days though I plan to leave the hometown but the easy-going nature of the Irish will always be hard to depart from!
Fun Facts
I'm an avid musical fan and often perform on stage with a local theatre group
I once auditioned for the boyband 'Hometown' organised by Louis Walsh and made it quite far in the process! I even met the man himself a few times.
Despite loving and playing a variety of different sports, I've never broken a bone!
Favourite saying
"It ain't what you don't know that gets you in trouble. It's what you know for sure that just ain't so" – Mark Twain.
Favourite Spirit Radio Song
Until Grace – Tauren Wells:
I never get bored of this song. The line 'I didn't know I can be free, until grace found me' resonates with my every time. Tauren's vocal is also absolutely stunning.
---