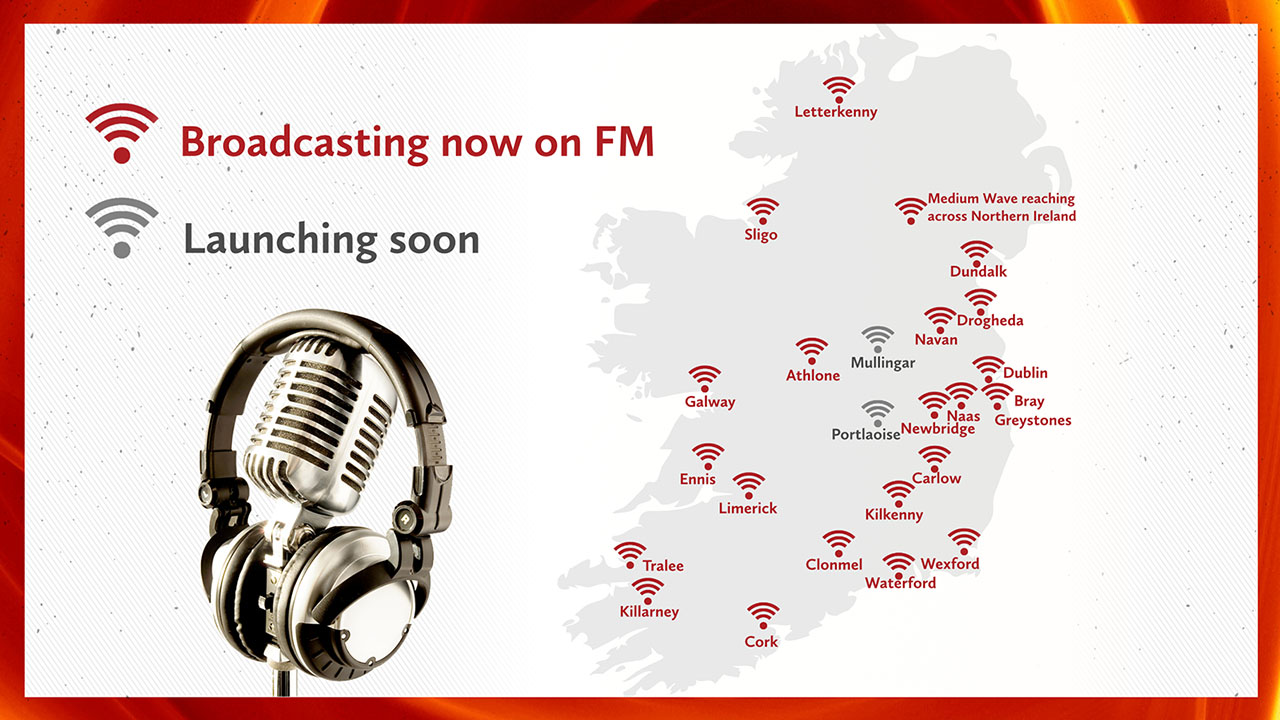 On FM
Dublin 89.9 | Cork 90.9 | Limerick 89.8 | Galway 91.7
Waterford 90.1 | Newbridge/Naas 92.2 | Navan 92.4
Letterkenny 87.7  | Drogheda 92.1 | Killarney 91.2
Bray/Greystones 90.1 | Dundalk 90.4 | Clonmel 95.8
Kilkenny 93.1 | Carlow 90.5 | Athlone 90.6
Ennis 90.3 | Tralee 88.0 | Sligo 93.4 | Wexford 94.5
On Medium Wave
Ireland: 549 MW
Northern Ireland: 549 MW
Listen on the Website
You can currently listen to Spirit Radio online right here by clicking on the "Listen Live" button at the top of the page.
Listen on Wi-fi & Internet Radios
You can also listen on many internet and wi-fi radios available in many electrical retail outlets. We are on vtuner, reciva and wi-fi-radio frontier internet radio platforms, that support the vast majority of internet and wifi radios you purchase in shops now. Harvey Norman and Peats both sell internet radios. Find us under location: "Ireland" or under genre(s): "Christian Contemporary", "Christian" or "Christian Rock".
Listen through other web radio apps
You can listen on your smartphone through various radio apps such as these:
Listen through your mobile
Exclusively for our United States audience.