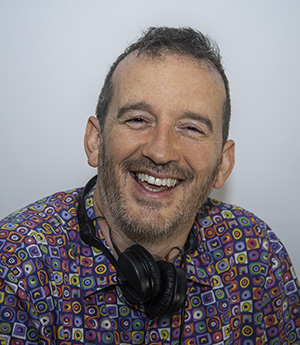 My passion for radio began when I was 15 years old; my focus for the preceding years was to present my own music-based programme.  In May of 1996 at age 17 my dream came through when I was awarded the Primetime programme on Radio Dublin 2 to 7pm daily in May 1996 while at the same time studying for my leaving cert.  In my 24 year radio career I not only enjoyed the music and programming but became very passionate about the technical side of broadcasting.  In 1999 I purchased a 4watt kit transmitter from Peats on Parnell Street, built it myself and started Cabra's Choice FM which aired for 6 years.  I have worked with many pirate and licenced stations (including Radio Dublin, ABC Dublin, Heartbeat, Choice FM, Radio Caroline, Sunshine Radio, CIMR, Hot Country and the 90's Network).  I presented music based programmes, managing and providing technical support and was joint CEO of a temp licence station "The 90s Network" in 2008.  I also won Q102's search for a star 10 years ago.  I took a break from radio to spend more time with my family after the birth of my 2nd child in 2008.  In October 2017, I joined Spirit Radio and currently present the Drive Time programme weekdays from 3-7 pm.
I live in Dublin with my wife and 2 kids and spend a lot of time in Wexford during the summer months. Outside my Radio career I have focused on Personal Insurance. I am currently Head of Sales and Operations with one of Ireland's largest Insurance brokers and have worked in the industry for 21 years.
In my spare time I love holidaying abroad mopping up the sun, skiing and enjoying vibrant nightlife. I am a regular church goer and spent 8 years of my childhood years as a dedicated altar boy.
---