---
Holli Breslin shows
---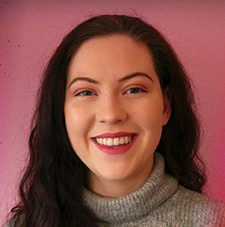 Having fallen in love with radio at age 13, I was eager to get my start in the industry as soon as I left school. I did as much work experience as possible and started as an intern in Spirit Radio in 2015. Since then I've found my weekend spots on The Saturday Breakfast Show and have been putting my Irish to good use on Dóchas an Domhnach every Sunday.
Apart from radio I've worked in online journalism, reporting and television to fill my love for all things media!
When I'm not working you'll find me travelling, rollerskating or going for a dip in the sea!
---