---
John Hickson shows
---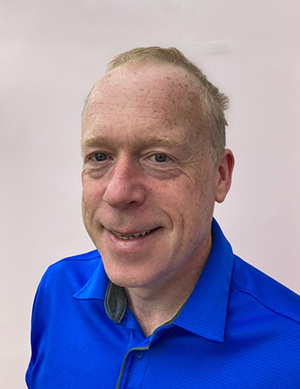 I've been on radio since 2008 and I was delighted to join Spirit Radio in 2015 where I get to play positive, meaningful songs.
I'm from Dingle in Co. Kerry, where I live with my wife, two children and our little cockapoo dog.
As well as having my dream job of presenting on Spirit Radio, I also work as a self-employed chartered quantity surveyor, mediator and part-time medical practice manager.
My favourite encouragement quote is "laugh when you can, apologise when you should and let go of what you can't change"
Fun facts
I presented a daily lunch time show from my garden shed in Dingle for over two years to a local station broadcasting all over the Costa Del Sol (93.6 Global Radio). Reading the local hot and sunny weather forecast of about 35 degrees and sunny was strange, as in reality it was probably raining and 10 degrees where I was broadcasting from in my back garden shed!
My favourite song on Spirit Radio is Matthew West's "Truth Be Told", as I can fully relate to this song – whenever I'm asked how I am, I automatically say I'm fine without thinking.
---