---
Kieran Carrick shows
---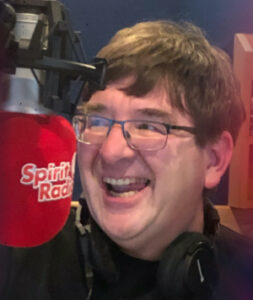 I have spent most of my career working in the IT Industry but in the last couple of years I finally got the opportunity to realise a lifelong desire to work in radio. These days in addition to running a technology business during the week, I present the Sunday Afternoon show on Spirit Radio and occasionally fill in for other presenters on the station.
I was born in Clare, and over the years have lived in Mullingar, Bray, Longford, and Kildare. I currently live in Dublin with my wife and our three grown up daughters and am actively involved in the local parish and community.
Spirit Radio gives me a fantastic opportunity to enjoy my passion for music and radio while giving back to the Community in such a positive way.
Fun Facts
I serve on the board of Nandri – an Irish charity which supports mothers groups in Tamil Nadu in India. I am also a keen supporter of the amazing work of Fr William Stuart and his education work in Tyre in South Lebanon where he works with young Syrian Refugees.
I present a regular weekly music show on a local FM station in Fuerteventura in the Canary Islands and I volunteer each year with Christmas FM.
I was the Irish technical representative on the international group who defined and ran the academic & research networks which paved the way for the Internet as we know it today.
Favourite Bible Verse
Ezra 10:4
"Rise up; this matter is in your hands. We will support you, so take courage and do it."
In more modern language, I love people of action who just do things and ask for forgiveness later.
Favourite Spirit Radio Song
Matthew West – Do Something from his album Into the Light (2012)
No surprise given my favourite bible verse – this song is about people taking action!
---