---
Kieran Carrick shows
---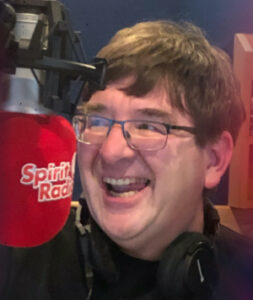 Kieran has spent most of his career in the IT Industry but in the last couple of years has finally had the opportunity to get seriously involved in the world of Radio.  These days in addition to running a Cloud Consulting business during the week, he presents the Sunday Afternoon music show on Spirit Radio and occasionally fills in for other presenters on the station. Kieran also presents a regular weekly music show on a local FM station in Fuerteventura on the Canary Islands. In recent years he has also been involved in Christmas FM where he received his formal radio training.
He lives in Dublin with his wife and three children and is an active volunteer in the local parish and community. Kieran serves on the board of Nandri –  an Irish charity which supports mothers groups in Tamil Nadu in India.
Kieran loves the fact he can combine his passion for music and radio with his desire to give back to the community through his involvement with Spirit Radio.
---