---
Wendy Grace shows
---
Sorry, there is nothing for the moment.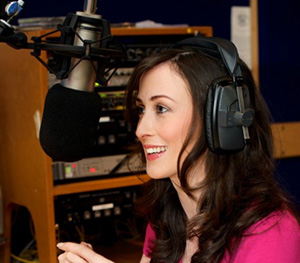 From Dublin, Wendy has been involved with Communications for over a decade. She graduated with a 1st class honours degree in journalism and visual media in 2008 from Griffith College.
She has worked across local and national stations and worked with Spirit Radio during its infancy in 2009.
Currently she presents Spirit's weekday flagship Morning Show with a mix of interviews, chat and the very best positive tunes around.
---