---
Cormac Buckley shows
---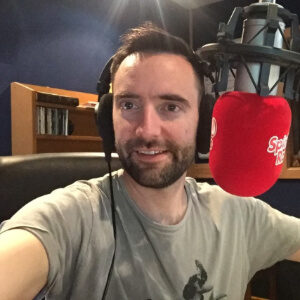 I got involved with Spirit Radio in 2014 and have been hosting Acoustic Sunday since 2015 (where does the time go?). I love having the freedom to find the most beautiful songs both old and new. I also enjoy the laid back nature of the show.
Some fun facts about me
Biggest passions in Life: Jesus first, music second.
Also love teaching (just as well as it's my day job), walking or cycling in the hills, songwriting, performing music and leading worship with the Living Water Community in Dublin.
In the summer of 2021, I married Kate, the love of my life.
Favourite song: My favourite band at the minute is The Brilliance. Love their song See the Love. Beautiful song with a powerful message.
Favourite Bible verse. This one is tough. I love the story of the Prodigal Son because it reminds me of how God sees me even when I go astray.  Love this one though from Psalm 84:10- Better is one day in your courts than a thousand elsewhere.
---